5 things to consider when choosing your kitchen benchtop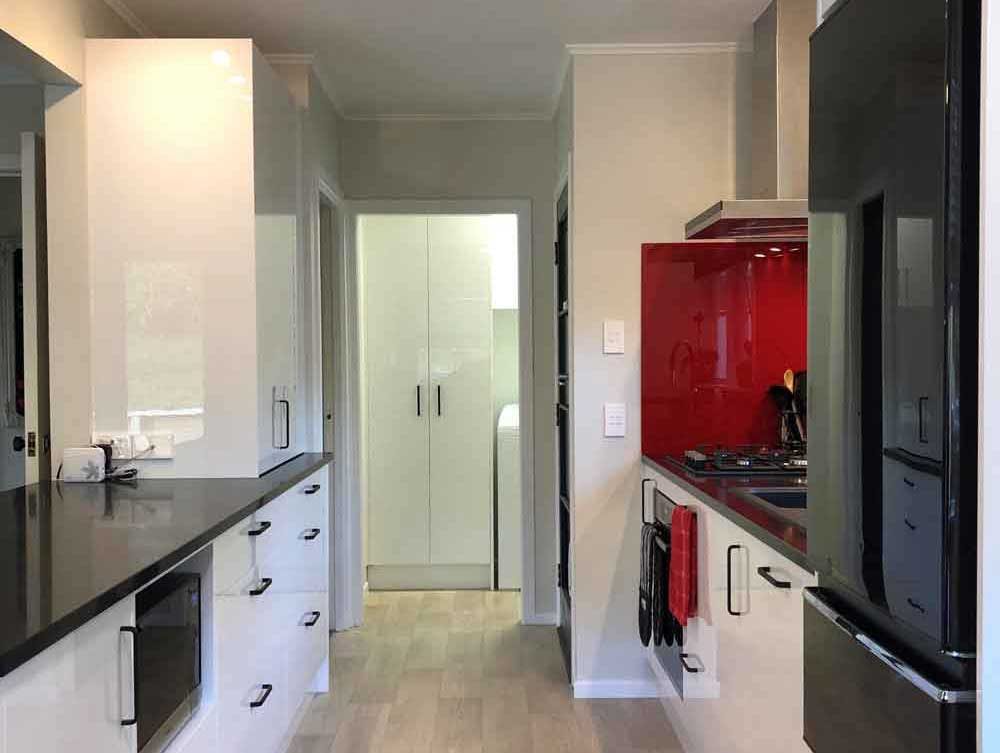 March 14, 2020
Kitchen Benchtop
It's probably the biggest decision you'll make when renovating – which kitchen benchtop will you choose? Here are some tips to ensure you make the right choice.
Start with the budget
The best way is to start narrowing down the list by what you can afford. That way, you won't fall in love with a kitchen benchtop that is way out of your budget.
Remember when you look at the price tag that the value of a benchtop is directly proportional to the quality of the material and its durability. The better the quality, teh more expensive would be the product. Therefore, the cost should always include the prices and warranties being offered on the material.
Think about functionality and durability
What sort of cooking do you do? Are you a fastidious cleaner? Your cooking style and habits also define the benchtop you should pick. For example, someone who entertains a lot and leaves cleaning to the next day should not opt for marble as it stains easily and is porous.
Consider also the weight carrying capacity of your kitchen benchtop along with things such as tolerance to shock, heat and sudden impact.
The right size and shape
Benchtop materials come in a multitude of sizes and thicknesses, some of which will suit your needs more than others. Aesthetics of the size aside, there are some functional aspects in benchtop sizing to consider.
If your benchtop is located against a wall, the maximum depth should be approximately 650mm, because if it's any deeper you won't be able to reach across it to clean. Island benches that be accessed from both sides can be wider. When considering the length, think about how many people will use the benchtop together – nothing more annoying than two people squashing together on the benchtop to make your favourite dish. Of course, you need to consider your budget as well.
Splash back
Keep your splash back in mind when choosing your benchtop. Your options include a continuation of the stone benchtop, tiles or one of the most popular – glass.
Aesthetics
Once you have applied the previous filters, you will have a much smaller pool of materials and manufacturers to choose from. Your last filter will simply come down to how much you like the look of a material. Is it trending – this definitely should not be a reason for you to buy a particular benchtop? Is it available in the colours that match your cabinetry, walls, and joinery?
Conclusion
It always helps to speak to an expert when choosing a kitchen benchtop to ensure you are getting the best value option for the heart of your home. Incredible Kitchen Company's team offers consultancy service and a free Kitchen Planner tool to help you get started on buying the perfect kitchen benchtop.